A clear understanding of people's area of accountability and autonomy enables greater efficiency, effective collaboration and agility throughout an organization.
A simple way to clarify domains is with a domain description that contains:
primary driver (the organizational need the domain is designed to respond to)
key responsibilities (key deliverables, any critical risks to manage, other essential work and decision making being delegated)
constraints to the autonomy and influence of those the domain is delegated to (the delegatees), usually related to the organization itself (dependencies, involvement of the delegator, reporting etc.)
resources (time, money, facilities, privileges, tools)
evaluation criteria and frequency of evaluation
term (for a role)
Domain descriptions can be created for a role, position, circle, team, open domain, department, unit, or the whole organization.
Another way of clarifying a domain is by filling out an S3 Delegation Canvas.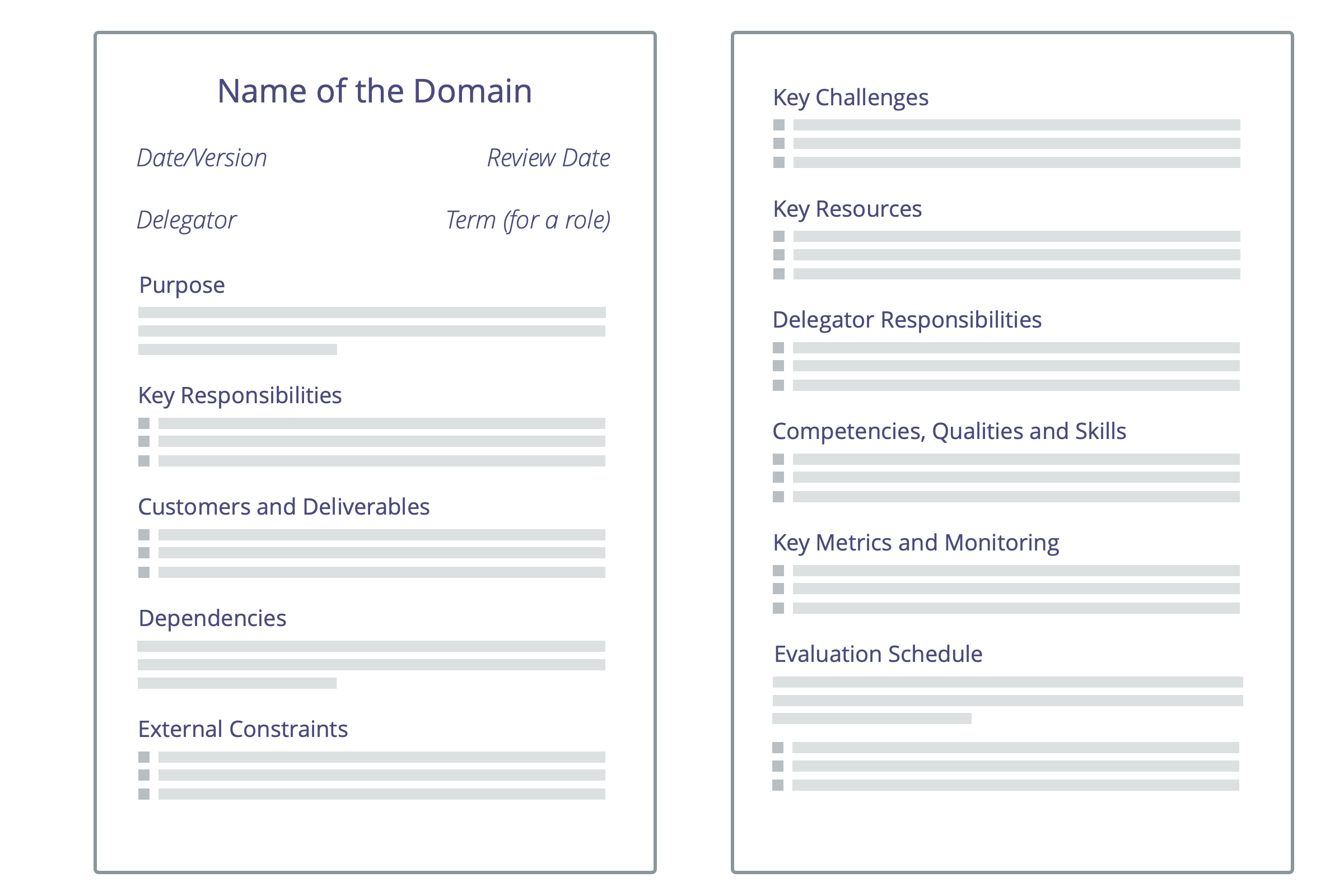 ▶ Clarify Intended Outcome
◀ Develop Strategy
▲ Defining Agreements